The Design Process
The process begins with an e-mail. Through communications we determine what best fits your idea and go from there. Sending as much information up front, like size, desired fiber, and embellishments (i.e. buttons, zipper, appliqués, etc.) helps expedite the process. If you have a photo or a likeness, any visual is extremely helpful.
Once we start determining the details, a non-refundable fee of $35 is required. This includes back and forth discussion, searches for yarns, and detail finalization. Should you follow up with an order, this fee is deducted from the final cost. If you choose not to place an order, this fee covered my time.
Many topics are considered in determining the details of your project. Color, fiber and sizing are just some of the things we work with; we delve deeper by getting specific measurements to ensure a perfect fit, selecting colors to add life to the project and fulfilling your choice of fiber to find the feel you're looking for.
Once we have all the information needed we formulate the material needs, time to complete and final costs required to make your idea a reality. Your order is placed and after we receive payment, you're put in our schedule!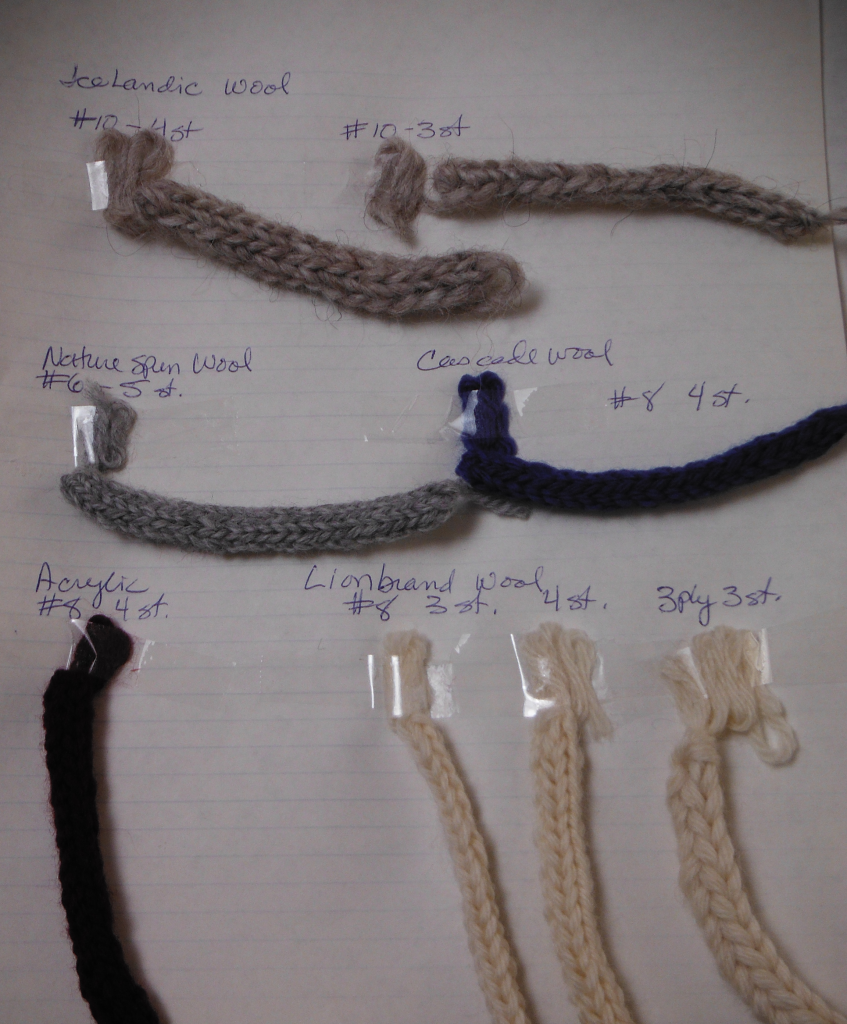 Fibers
There are many different fibers available for creating your garment. Each fiber has its own qualities in feel, drape, texture and care. We can offer suggestions and guidance dependent on your desires. Several fibers to consider are:
• Wools – a wide variety of wools are available from sheep, llamas, bison, etc. There are a variety of textures and colors available in wools. Caring for wool often requires hand washing but some wools are superwash wools that can be machine laundered.
• Cottons – cottons range from rustic to elegant in look. They are cool, versatile, and easy to care for.
• Linens – a natural fiber that requires hand washing, but gives a nice finish and drape to garments.
• Silk – a luxurious fiber with or without a sheen. Silk definitely requires hand washing, but is an elegant choice for special garments.
• Synthetics – mostly consisting of acrylics, this family of fibers is all about easy care and good wear. These yarns are sturdy and come in a wide variety of novelty styles, content, and colors. Don't be fooled, some acrylics can be pricey, yet they can often mimic natural fibers, while others are best utilized for afghans and other items that are frequently used. The variety and color choices are endless.
• Synthetic blends – a very common choice. These are acrylics blended with natural fibers. These promote easier care, durability, and a closer feel to the real natural fiber than acrylic. The variety of yarns in this category is also limitless.
If needed, a color and fiber swatch can be made from your fiber choices and sent to you for evaluation at an added expense. We endeavor to use the materials you most want and we purchase your specific materials for your project separately, ensuring all skeins of yarn are of the same quality and dye lot.
Color
Color says something about who you are. Perhaps a warm red, a cool blue, or the purple of royalty. Color defines and enhances the garment and invokes feelings like nothing else.
For repairs, color matching is critical. It preserves the history within the garment and makes it look as if nothing happened to it in the first place.
Replication color selection is also important. Whether it's because you love something so much you want a second one in a different color, or you're welcoming another member of the family with a Christmas stocking that has to be the same color, it's important. Decide for yourself or allow us to give you our professional opinion.
All attempts are made to match color as close as possible. But because dye lots and popularity of past colors can vary, at times matching a color may be the most difficult part of a project. It is important to note that all colors are not available in all fibers.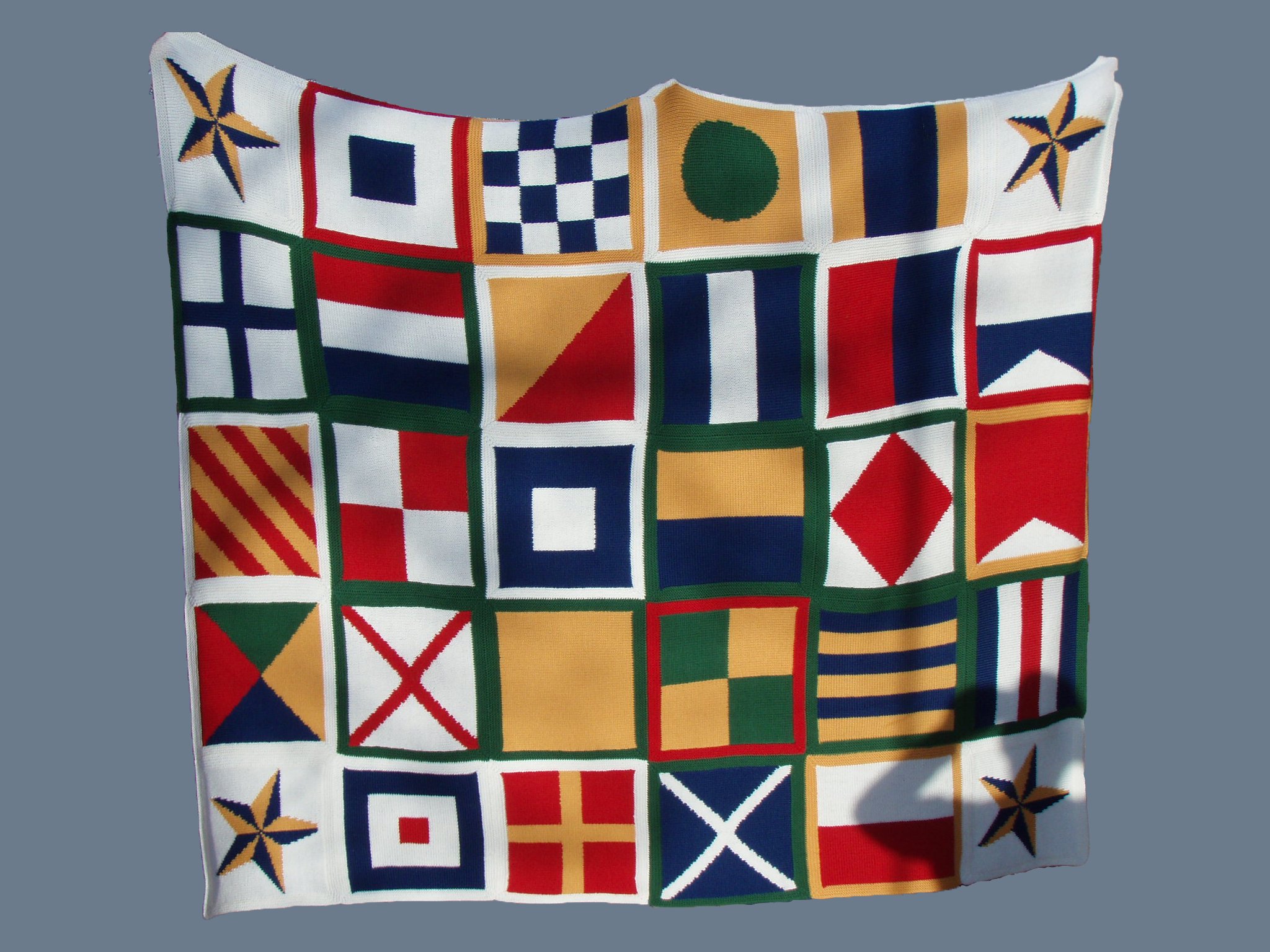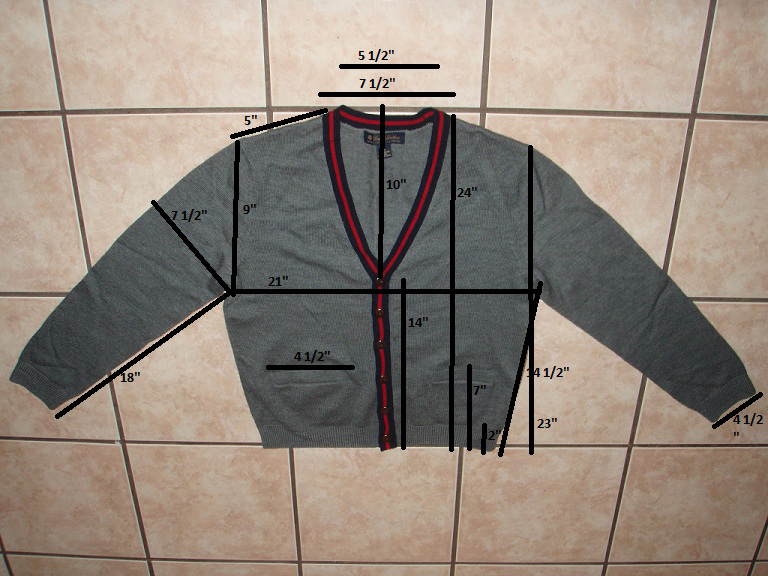 Sizing
With each order specific measurements are needed to give you the best fit possible. We will ask for your typical size plus actual body measurements; the ease of fit (tailored, relaxed, oversized) will be added in during the design process. One exception to this rule is if you have a garment that fits you well, and you want the new garment to fit similarly. You can send us the measurements or send us the item.
For baby items no measurements are required, simply specify the age of the child (newborn, 3-6 months, 6-12 months, etc.) and we'll take it from there.